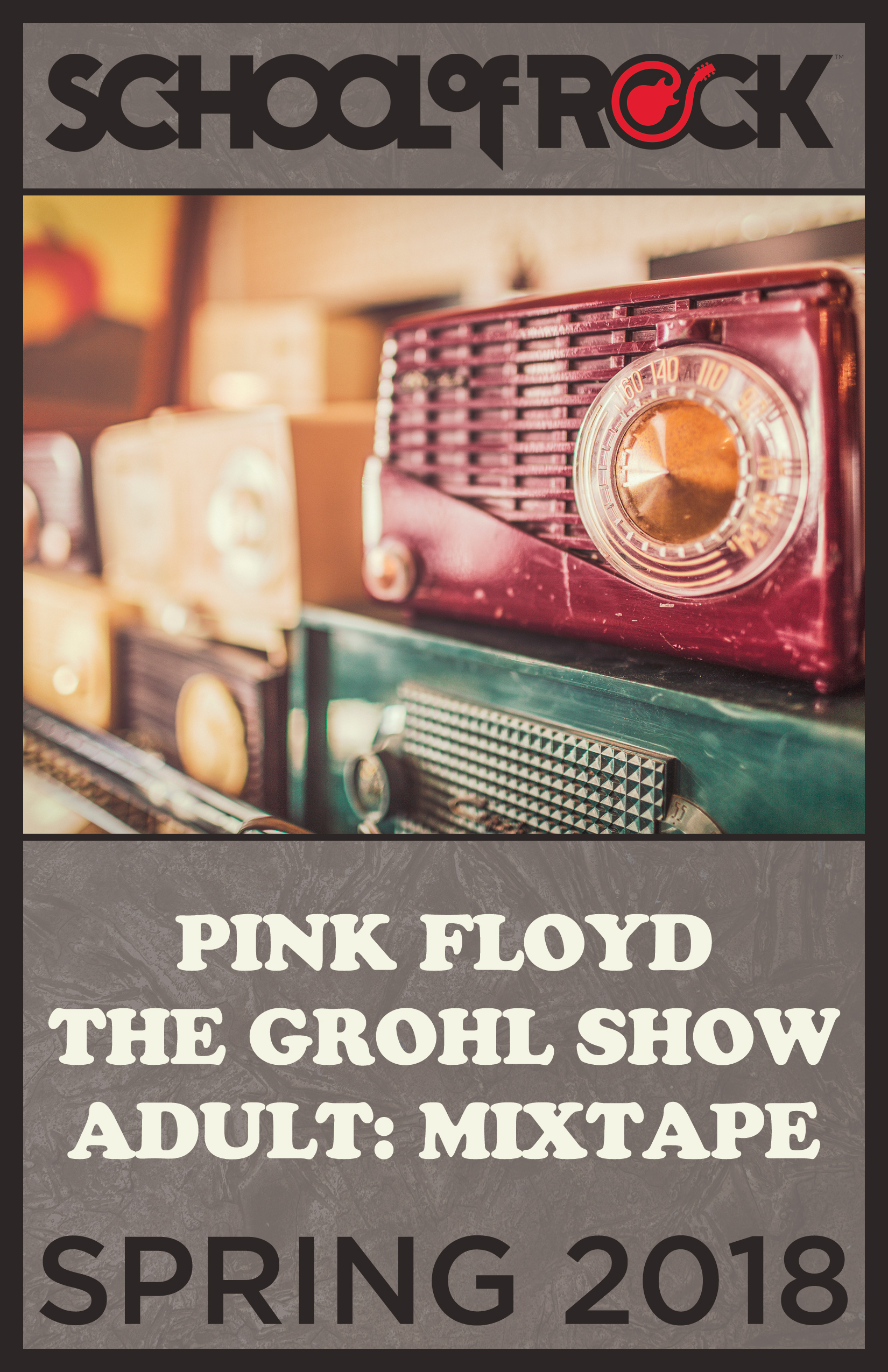 SPRING 2018 SHOWS ANNOUNCED!
All the shows for our Spring 2018 season have been announced.

Season runs February 6th to May 27th.

Tuesdays - Rock 101 (10-12 // 6-7:30pm)
Tuesdays - Mixtape (18+ // 9-10:30pm)
Wednesdays - Rock 101 (8-10 // 5:15-6:45pm)
Thursdays - The Grohl Show (13+ // 5:15-8:15pm)
Saturdays - Pink Floyd (13+ // 11am - 2pm)

The Grohl Show - All the best hits from bands featuring the musician-extraordinaire Dave Grohl, including songs from Nirvana, Queens of the Stone Age, Foo Fighters, and Tenacious D.

Pink Floyd - Favorites from the timeless psychedelic rockers Pink Floyd, whose repertoire spans over three decades.

Adult Group: MIXTAPE! - A carefully curated selection of all of our favorite music by all of our favorite artists on all of our favorite albums, a veritable grab-bag of auditory greatness.

Please contact sugarland@schoolofrock.com or 832.939.8788 to sign up or for more information!