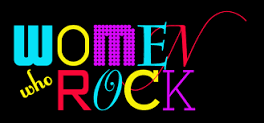 Announcing Winter/Spring 2018 Performance Season!
We will be accepting enrollments starting the week of 12/18/17. Rehearsals start up the week of January 21st!!

We will be running 4 Rehearsals this Winter Spring 2018:

***Women That Rock Mondays 5:30-8:30pm Led by Rachel***

Taking a female lead, but celebrating men and women alike, we're excited to announce a tribute to Woman That Rock! Innovative artists such as Heart, Joan Jett, The Pretenders and Aretha Franklin broke the mold, shattering the proverbial "glass studios", paving the way and making their mark on Rock History.
While creating a whole new approach to fronting a band, these goddesses always worked with some of the best musicians in the industry. Male or female, sibling or friend, hired studio gun or long term band mates, these groups were equal as a whole. Challenging the norm, these groups created a lasting legacy of catchy tunes and phenomenal performances.

***SHOCK ROCK : Wednesdays 5;30-8:30pm led by James***

Shock Rock is meant to be a bit gory but will also be done in good fun! The show certainly requires costumes, props and your own imaginations! Artists could include: Marilyn Manson, Alice Cooper, Ozzy Osbourne, Rob Zombie, KISS, Arthur Brown, Iggy Pop, the Misfits and Gwar.

***Wedding Party : Friday 5:30-8:30pm***

Keep them on the dance floor!! This is a high-concept show that will be all about making a good time for the audience! "Uptown Funk", "Love Shack", "Celebration", "Unchained Melody", "At Last", "Hey Ya", "White Wedding", "Single Ladies", "Don't Stop Believing""Living of a Prayer", "Shout" , "Cha-cha Slide"

***Prog Rock: Saturdays 2:00-5:00pm led by Ryan and Kevin***

The bands on this list abandoned the short pop single in favor of instrumentation and compositional techniques traditionally associated with jazz and classical music. And within these songs there is a high degree of instrumental skill, with additional tempo, key, and time signature changes that highlight complex and rock-solid band arrangements. Prog artists are known as sonic innovators in the rock genre, and this material has stood the test of time to motivate and inspire musicians of many generations. Play classics by Rush, Yes, Genesis, Emerson, Lake & Palmer, King Crimson, Jethro Tull, and many more!