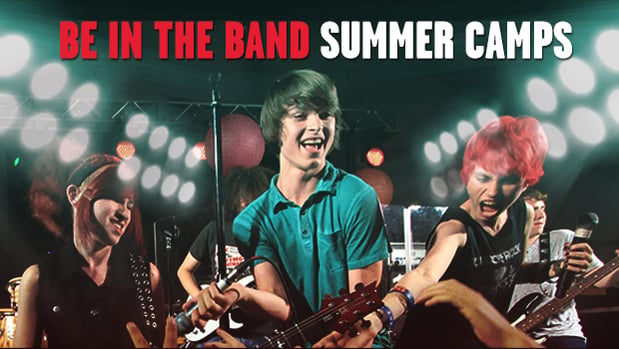 Summer Camp Promotion
Summer Camp Special - Book NOW and receive 4 FREE - 45 min lessons!!!

ROCK 101 - Beginner Rock Camp
August 13, 2018 - August 17, 2018

Beginner Rock Camp is tailored to the budding new Rock Musician and includes **4 - FREE 45 minute private lessons (Value $250) in the instrument of your choice, in order to prepare you for your camp experience. (All 4 lessons must be on the same instrument and completed prior to the start of camp)**

Just starting out on your musical journey? This camp is for you!

Perfect for kids with limited or no musical experience who want to learn more about playing an instrument while having fun and making new friends. We focus on improving camper's music and performance skills through a combination of instrument introduction learning sessions, music games, instrumental technique and performance practice. Our staff uses proven techniques with a variety of approaches to capture the imagination and get them excited about music. The Beginner Rock Camp culminates in a rock performance for friends and family at 2:30 pm, Friday, August 17th.

From 9am-3pm Monday thru Friday
HST extra

**Currently enrolled students may use these 4 lessons to try a different instrument or transfer them to another sibling. Lessons have NO CASH VALUE and any lessons not completed prior to camp start camp will be forfeited!