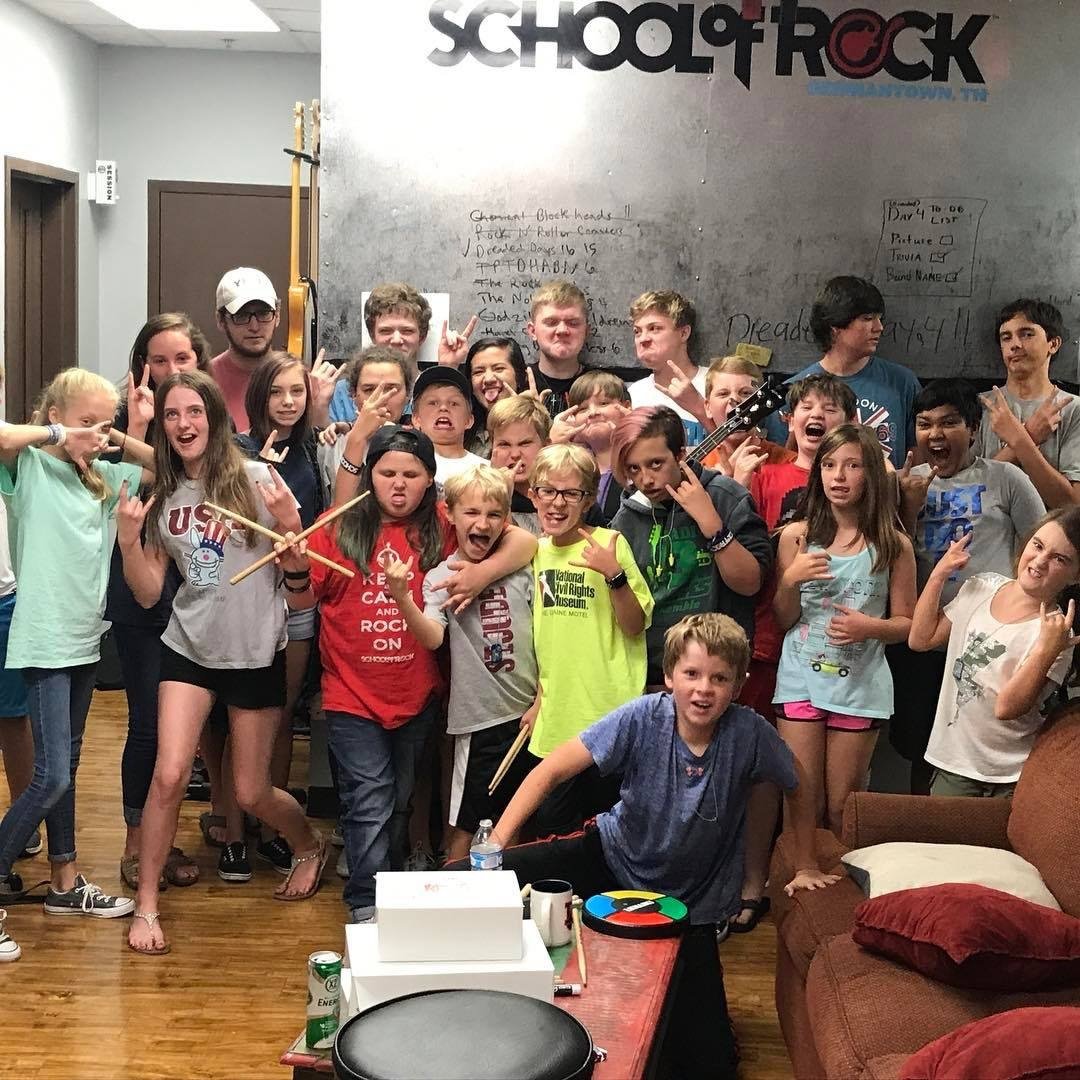 Early Enrollment Discount on Summer Camps
Save 10% on our summer camps until 04/30/18 Use Coupon Code ROCK10

Want to play live at the Hard Rock Cafe stage on infamous Beale Street? Come join one of our summer camps and this dream could be a reality. Campers meet Monday morning at 9:00 am and work from 9:00-3:00 each day culminating with a performance that Friday night at The Hard Rock! The camp is for beginner to advanced musicians age 9-18. Everyone will get engaged and involved and play live on stage. Come see how School of Rock does things differently. Enroll before 4/30/18 to save!!