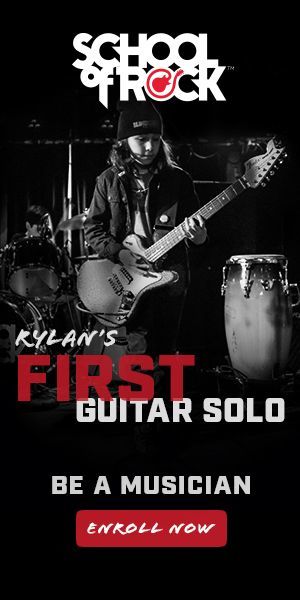 SPRING 2018 REHEARSAL SCHEDULE
WOMEN WHO ROCK Monday (5 - 7:30pm) Orientation- January 29th @ 5pm

Women have defined the cornerstone of what Rock n' Roll is today. From Janis Joplin, Pat Benatar, & Stevie Nicks, these powerful front(wo)men were able to make a statement in a genre foundered by men. Come celebrate rock bands such as Heart, Fleetwood Mac, Paramore, Joan Jett & the Blackhearts, Blondie, & No Doubt in this unique, inaugural show!


BEST OF THE 80's Wednesday (5 – 7:30) Orientation- January 31st @ 5pm

Ahh….the 80's. A simpler time. If you were to walk up to any parent and ask "What is the best decade you lived through?" 100% of them would say the 80's. Music was in a (very interesting) transitional period & fashion was at an all-time high! Come rock out to Guns N' Roses, U2, Metallica, AC/DC, Prince, Aerosmith, and…look, we can be here all day naming bands from this decade who rocked, join this performance program and see for yourself!


27 CLUB & BEYOND (10am - 12:30pm) Orientation- February 3rd @ 10am

Join us as we tackle a theme that has plagued our beloved music history since the beginning of time. The 27 club is a compilation of musicians, famous & non-famous, who tragically lost their lives at the young age of 27. The Rock Gods will be looking down on us as we pay homage to some of the most influential musicians of all time. The list does not stop there, we will also be rockin' with acts who are no longer with us, regardless of age. We'll be honoring the memory of acts such as, Nirvana, Jimi Hendrix, Rolling Stones, The Beatles, Bob Marley, The Doors, and so many more!


PSYCHEDELIC ROCK Saturday ( (12:30pm – 3pm) Orientation- February 3rd @ 12:30pm

Ever feel dazed & confused? Ever think someone OR something out there was always watching you? Well so did the bands involved in this performance program. Come expand your mind, body, & soul as we go on a journey to discover what made these bands intriguing minds tick. Bands such as The Beatles, Pink Floyd, Led Zeppelin, YES, The Grateful Dead, The Yardbirds, and many more will be apart of our experimental, far-out show!