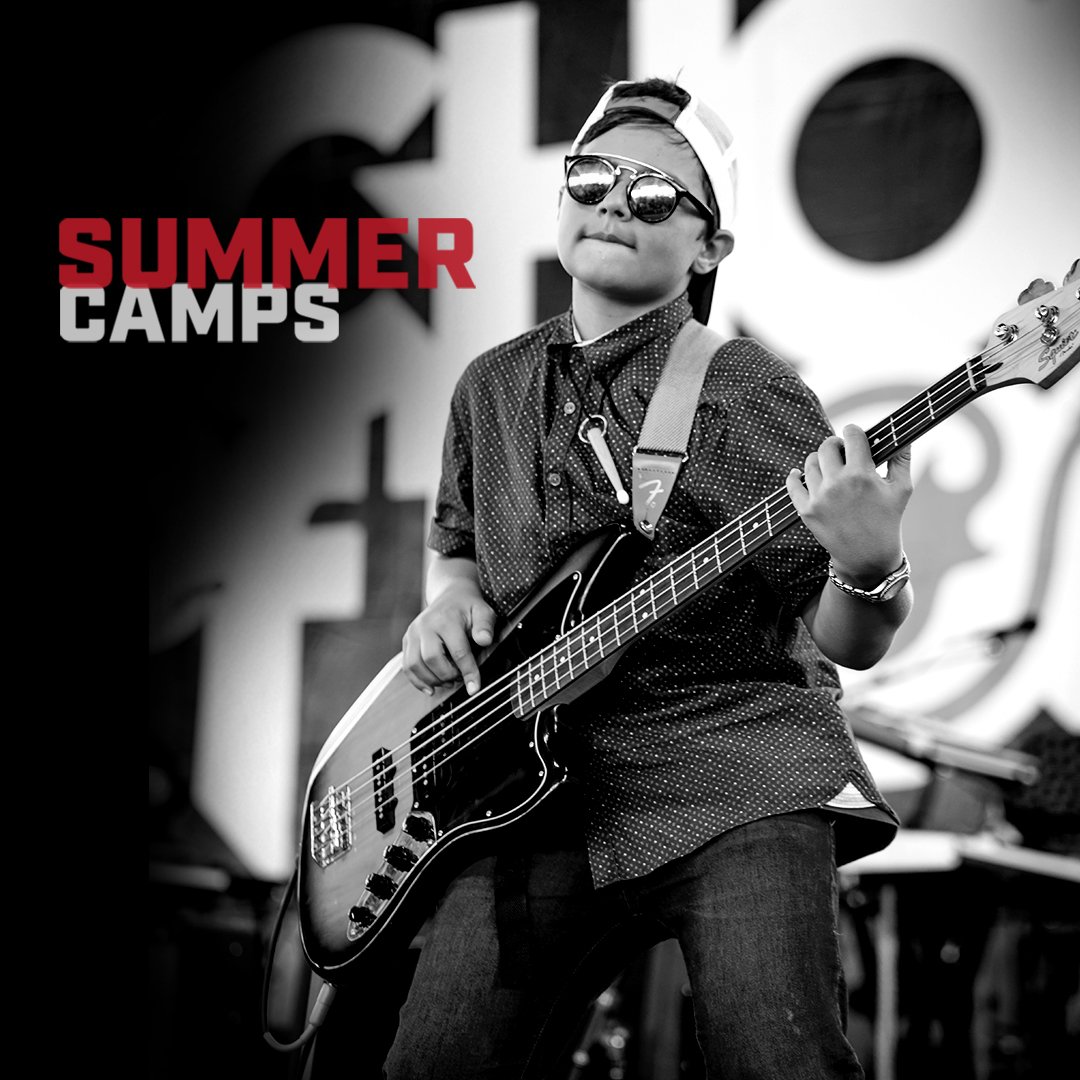 SUMMER CAMP SALE ON NOW!
Save 20% on all summer camps during March!

Our Rock 101 Boot Camps (for novice to beginner rockers ages 7 - 12) are the perfect introduction to the magic of School of Rock. Our students can sample from guitar, bass, drums, keys and vocals and experience a condensed version of our Rock 101 program, learning to play together as a rock n roll band. The week culminates with an outdoor performance for family and friends.

For more experienced players (ages 9 to 17), our "Modern Rock" and "Songwriting" camps allow students to hone their craft and work their way towards an epic Friday performance for family and friends!