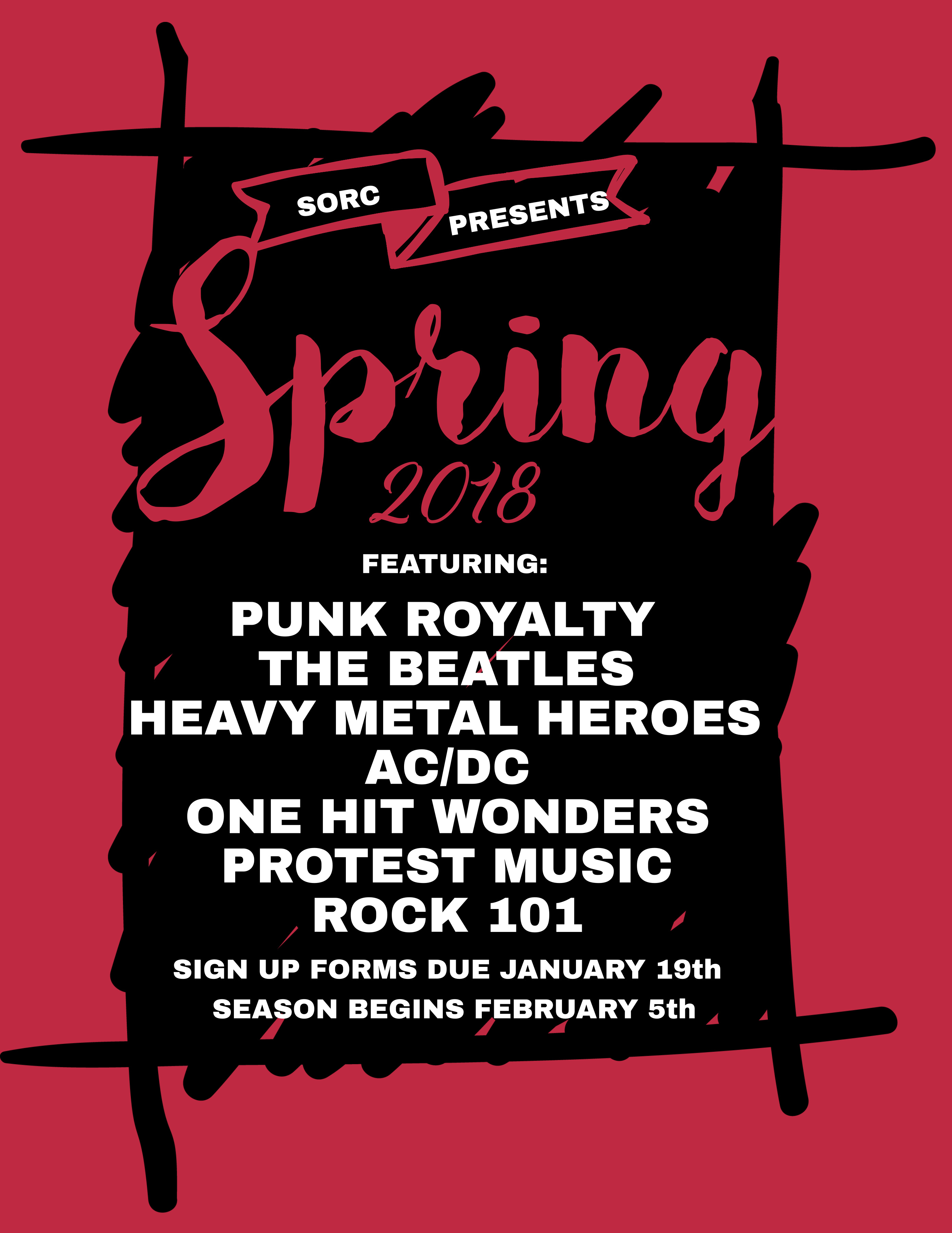 Spring 2018 Season Sign Ups!
We are excited to announce our upcoming Season Shows! If you're a current student, taken a break from School of Rock or you've been THINKING about enrolling, NOW IS THE TIME! Our Spring 2018 rehearsals will begin in February, but we will be casting the shows and song parts in January. Students receive one weekly private lesson and attend a weekly rehearsal to prepare for a real rock show at a real rock venue. If you are not enrolled yet, we'd love to get you involved. Just email us at columbia@schoolofrock.com and we'll get you on the schedule! Still not sure?

We'll be doing some AWESOME shows this summer - from the best of the best of Punk, to the double pedal beats of classic Metal, from The Beatles to AC/DC, there's something for everyone in Spring 2018!